SKINCARE
Olympus Tea
Grown in the foothills of Mount Olympus, Olympus Tea is carefully picked and sorted to revitalize skin. These natural tea leaves detoxify skin and protect from environmental aggressors. Experience the power yourself with our cleansing cloths and tea cleanser.

Grown at the base of Mount Olympus
The mountain where the Gods live is the setting for our tea harvest. The tea is organically grown and all remnants from the manufacturing process are returned to the soil.
See Our Full Circle Process

Olympus Tea powered by BioDTox™
Organic Olympus Tea has potent cleansing properties that help to remove impurities from deep within the skin.
Benefit 2
Detoxifies + removes impurities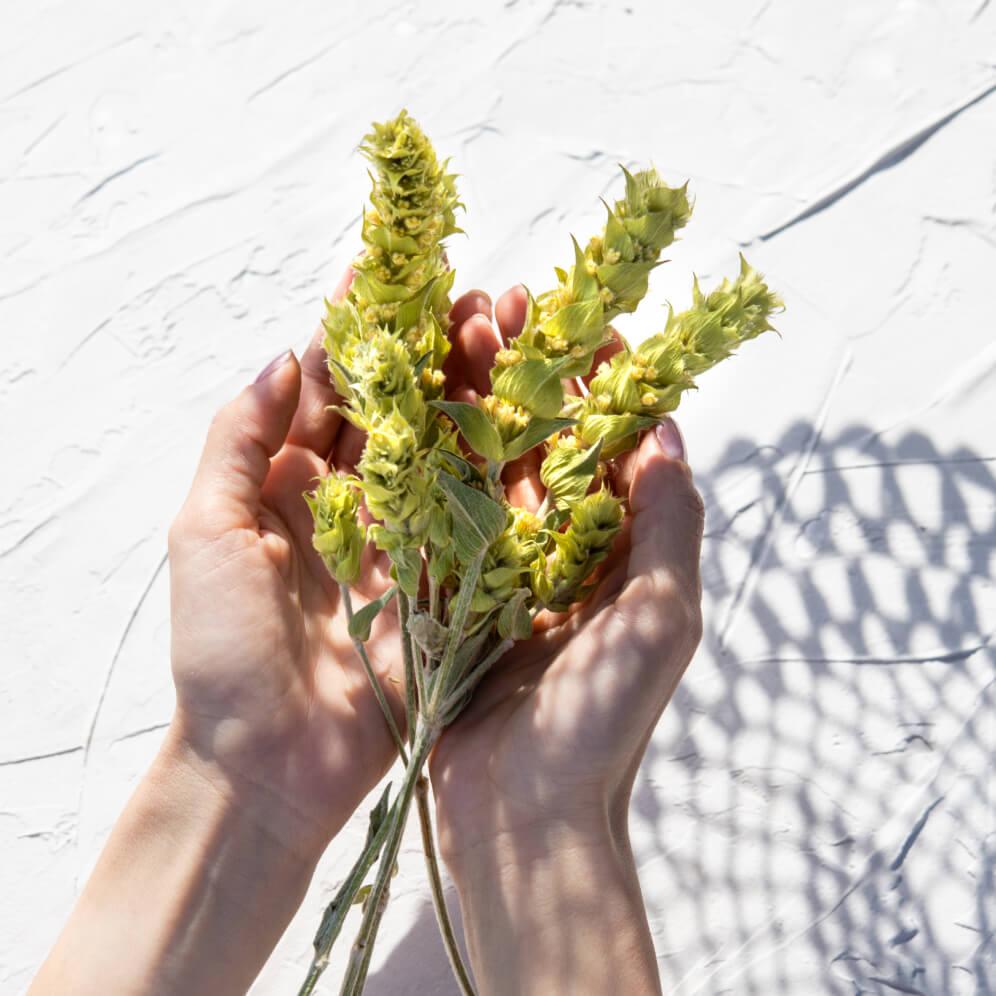 Olympus Tea Deep Detox Cleansing Cloths
Gentle detoxifying facial cleansing cloths that remove eye and face makeup, tone skin and cleanse congestion to bring forward your most healthy looking, revived skin.
See The Full Story

>